Baseball, like no other sport is particularly suited to being enjoyed via the medium of radio. It's been said time and again, that a great broadcaster can paint a verbal picture so vivid that the listener might actually be "seeing" more of the game and it's intricacies than those who are actually in attendance at the ballpark. The true greats of radio have been able to bring this level of detail; Russ Hodges, Vin Scully, Marty Brenneman, Ernie Harwell, Harry Kalas, Lon Simmons and Jon Miller all share this unique ability. Each of these men have provided uniquely colored and vividly illustrated first baseball memories to legions of fans both young and old. Here's mine:
1059 Blackfield Ct.
Santa Clara, CA
, August, 1977 and I'm 7 years old at the time. My parents were having an intense argument. Scared because of all the screaming and looking to hide I go to my room and dig an old Zenith transistor radio out of my dresser drawer and look for something to drown out the noise. The thumbwheel landed on 560-AM, KSFO in San Francisco. Across the miles and through the static, Lon Simmons is there, with Joe Angel broadcasting a ballgame between the San Francisco Giants and St. Louis Cardinals, live from St. Louis Missouri.
John "The Count" Montefusco pitched, he went 6 innings that day and at the plate went 2-2 with a homer. Willie McCovey started the game at 1st base going 0-3. Despite the bad day at the plate I still remember picking up on Simmons admiration for the man and his place in the history of the Giants and in Baseball.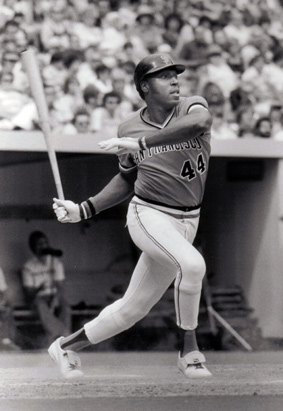 Simmons had a manner of speaking that made you sit up and take notice. An economy in his descriptions that led you to believe that if he was taking the time to say something, that it was something important, something he felt strongly about. If Lon Simmons admired the man, you should too.
In short order, Willie McCovey became my hero. I wanted to grow up to be just like Willie. Hard working, humble, a fiercely intense competitor yet ever-smiling and admired by people whose opinion I'd respect.
This was radio after all, and in those days few ballgames were televised so I had no idea at the time that unlike me, Willie was 6'4" left-handed….and black. Even if I had known I wouldn't have cared, and I still don't. Today, 33 years later, at 41yrs old, 5'10" right handed, white and never could hit a breaking ball...I still want to grow up to be like Willie McCovey.
That August day I became a fan of the Giants and for 33 years I have enjoyed and suffered, along with millions of others the triumphs and failures of "our team". I've always yearned to see the Giants win the World Series. But more than that, I wanted Willie McCovey to see it.
Willie was there for me when I was a lonely and scared kid. The Giants have been there when I was lonely and scared as an adult in Iraq in '91 & '98, as a miserable Jr. Enlisted Coast Guardsman living in Brooklyn, NY, when my 1st wife left me, and when I lost my job and home in '02. The Giants were there. The image of the greatness of Willie was there. I wanted this for him, and for every other member of the Giants who has been there for me, and for countless other fans who have leaned on this team when we needed an escape from reality and into the beautiful game of baseball.
Thank you to Willie McCovey for providing a lifetime example to me, and to Lon for the introduction. And, thank you to the 2010 San Francisco Giants for finally bringing a championship to my hero, Willie McCovey and to the rest of us.